About the impact of COVID-19
---
Due to COVID-19, the logistics delivery services of international flights and destination countries are affected to varying degrees, the YO-GOGO team is closely watching COVID-19 and updating you the latest logistics situation in real time.
Can I still place an order now?

The following countries can currently buy normally:
France;
United Kingdom;
Germany; 
Spain;
Italy;
Australia;

The following countries currently suspend sales (Severe logistics delay):

United States; 

Sweden;

Belgium;

Ireland;

Netherlands;

Canada; 
Sorry for the inconvenience. The time to resume sales in other countries is expected on June 10.


How do I track my order?

After the package is sent out, the system will automatically send the tracking number of the package to your SMS and email address.
You can check the latest status of the package by tracking number in"https://www.17track.net/en".
If you have any questions, please feel free to contact us.
What if my package has not been delivered for a long time?
When choosing the delivery method at checkout, the delivery time of the package will be indicated.
According to YO-GOGO shopping policy:
The order is delayed due to force majeure factors such as weather, logistics, flights, etc.
# 1: If the order cannot be delivered within the expected time, we will refund the freight to the customer.
# 2: If the order cannot be delivered within 45 / 60 working days after purchase, We will give a 100% refund to our customers. The order still belongs to the customer after delivery.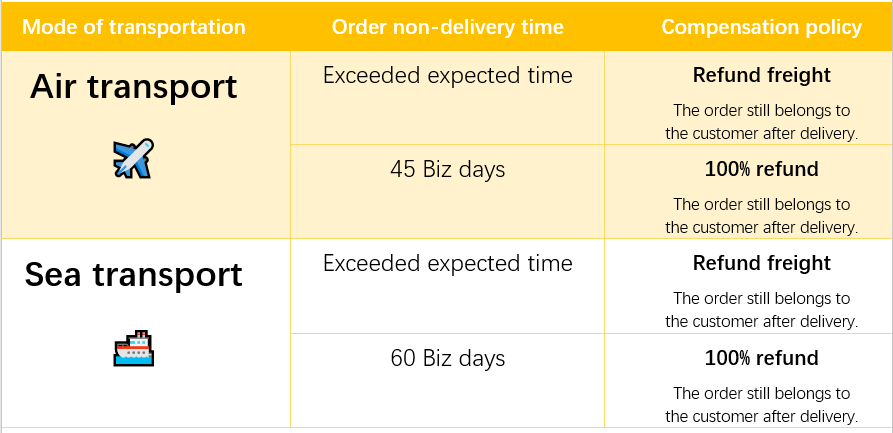 How to contact us?

1. Online customer service of the website.(Reply instantly or within 24 hours.)

2. Email: ZZL941009@gmail.com  (Reply within 24 hours.)

3. Facebook Messenger.(Reply instantly or within 24 hours.)
https://www.facebook.com/Yogogo-2186755381634742/
The YO-GOGO team will pay close attention to the updates and changes in logistics. If your package is delayed during delivery, please contact us and we will help you. We will do our best to get the package delivered as soon as possible.

Pray that COVID-19 will end as soon as possible, Please stay well~